1 December 2022 at 0:42
Monthly challenges update: December 2022
From Doctacosa
Happy start of the holidays season, everyone! For you this month:
A new Seasonal challenge
The advent calendar returns
Christmas cards
Science and guilds updates
---
Kenorland Seasonal
The Seasonal challenge replaces Kenorland this month, see its own news post for the full details!
Advent calendar
Once again, thanks to Twixxi, our advent calendar is back! A mix of new and old gifts is waiting for you to collect them, once every day.
For those not familiar with it, the concept is simple: go there, get a gift, and you can do so every day starting today up until (and including) Christmas! The rotation happens every day at around midnight, Eastern time.
The Loyalty Baubles are available once again, with the addition of new rewards into the mix! Every day that you visit the calendar, you'll get your gift alongside a token. You can then trade these at the hut nearby. Choose your rewards as you see fit! Past Loyalty Baubles still work, if you had any stored away.
If you miss out on some items, every week, the Grinch will be there to cover you - for a price. However, the Grinch pledges loyalty to no one, and there will be no catching up on the extra rewards!
This is located in Central's Seasonal Park. From Grand Central Station, in the basement, use the Residential Line until you're next to the snowy park. Alternatively, walk West from the station, passing in front of the Community Centre then following that path to the North.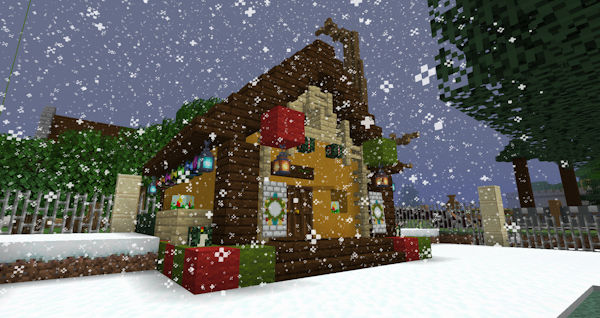 Christmas cards
It's this time of the year again, too!
Visit the giant mailbox right next to the advent calendar, submit your mail address, and get a signed Christmas card in the mail from me, later this month! I'm sending these worldwide. There is a limited quantity available, and it's first come, first serve, so don't forget to do this early to secure yours!
If you can't get in-game, you can also use this special page on the forums to submit your address.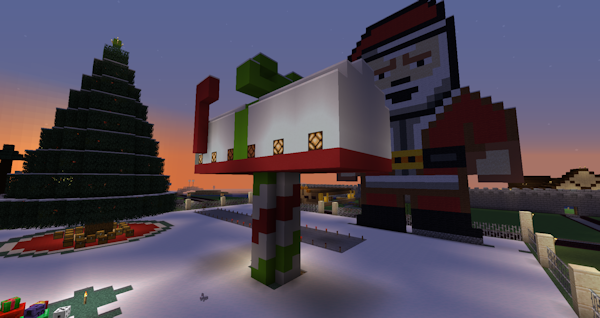 Science
'Tis the month of Christmas, when all through the house....
The elves were sturring, did you hear their shouts?
The stockings were hung by the chimney with care,
In hopes that St. Nick soon would be there.
[...]
Go to the Hunter's Lodge for find Sandy Claws, Krampus and other guests! Plus, the whole poem on the wiki page.
Guilds
As with every new month, the guilds have new targets. You have until the end of this month to complete them and claim your tokens in each world! You can also continue progressing on Gondwana's Specialist tasks. The targets aren't to your liking? Masters can choose to drop suggestions in Gondwana's guildhall for the next month!
If you need details on any of these, the wiki page about the Monthly Challenges is updated as soon as each of these is ready at the beginning of the month!