Welcome to the Creeper's Lab! We have multiple Minecraft servers and an active community, mostly focused on playing Survival mode. We now support both Java Edition and Bedrock Edition! We also have special games, events and contests. If you're not already playing with us, don't hesitate to join. Newcomers welcome!
You don't need to register to quickly join and look around our main survival server, but you will need to in order to play. Register today!
News
It's that time of the year where ~~everything gets pumpkin spice flavored~~ we re-evalute the current activity on the server and what our needs are.
In order to better support the players who need help during the day (or night!), we're looking to add a few staff members to the crew. Interested? Your primary tasks would be:
Greeting the new players and answering any questions they might have.
Checking on these players to make sure they understand and follow the rules.
Getting players unstuck due to server bugs or protections (it happens!).
Tracking down and reverting sources of griefing.
Supervising events and contests by providing assistance when needed.
As a last resort, kicking and/or banning troublesome people.
Only players that are registered and active at the time of this posting will be considered, and not everyone may be chosen. This doesn't give you any gameplay advantage, as the staff plays by the same rules as any other player. To apply, please send me a private message on the forums. Nominations will be done in about a week.
I'm also implementing a change to staff ranks: the Helper status will now be transient, where new staff members get first nominated to. Once they get comfortable with the tools, and if they remain active, they will automatically access the Op rank. If not, they will return to the regular trusted.
A direct result is that, effective today, BiGsTiVo, Raegal, SorathePumpking and Twixxi are accessing the Op rank. Welcome to the land of orange!
Thank you for reading!
---
An update to last night's event: to fix some issues with the trading system, the list of trades has been updated. If you have a book that hasn't been exchanged yet, it won't work anymore. Get in touch with a staff member and we will replace it with a working version.
The final trades are also being made permanent, so assuming you haven't followed the full trail of clues yet, or got your final reward, you can continue working your way on that.
It's time for a new event, this time hosted by Mikey_el16!
Where: Central, in front of the Creeper Bazaar
When: By 10pm Eastern time this Saturday
---
"A treacherous plot has been brewing on the outskirts of Laurasia, and now that plot is afoot. For Millennia, the Watcher has kept an eye on the world. But now the Watcher's power might be at stake, for his eye has been stolen by Mikey, a personal servant to the Horsemen. It's up to you now to trace Mikey's steps and recover the Watcher's Eye to stop it from falling into the hands of the Horsemen. For your valiant efforts each participant will be awarded a Medal of Honor, but the first five adventurers to recover the Eye will be rewarded handsomely by the Watcher."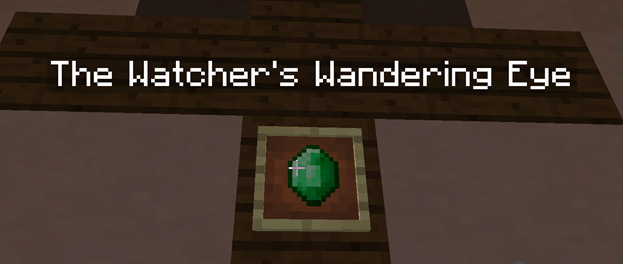 1st Place- The Watcher's Wandering Eye-A powerful gem that can aide in your quest to defeat evil + 4 Netherite Scraps
2nd Place- A Godsword from the God of War: Bandos + Half a stack of Diamonds
3rd Place-The Blade of a Fierce Warrior from the Kingdom of Hyrule & Half a stack of Gold blocks
4th/5th Place- An outfit from the Domain of Conquest Half a stack of Iron blocks
The website receives today a bit of a facelift to modernize part of its appearance and help you find that you might be looking for, faster.
A lot of that focus went into the sidebar present on all pages: the information now presented has a more unified look and clear separation between the sections. A new "Support" block shows the current progression of the Patreon campaign, and a different merch item is shown on each page load to give you an idea of the range of products available on our online store. The link to our Discord server gains a big, bright button to help it stand out, and the rolling achievements get a bit of an upgrade.
In the main navigation menu, the first item under the "Basics" section is the newer "Getting Started" page, which has all the information that newcomers need to get started. If you see someone asking how to register, that's where you should tell them to look!
Among other things, the "How to help" page received the most changes. The entire presentation has been redone to better show the various ways that you can support us! More details about where the money given to us goes are now included, with a clearer description of the perks you get in return. Additionally, the current progression on the various goals are listed clearly. As of this writing, we're almost a third of the way through to fully fund the monthly advertising for the Creeper's Lab, with the long-term goal of me being able to work on this full time. Anyone interested in finding out more should check out my page on Patreon with the full details!
Thanks for reading!
Dear journal,

That's it, I've messed up.

I've been banished from my home, sent to a faraway land with nothing but the clothes I was wearing. I'm alone, isolated in this new land. I haven't seen anyone else yet, but I have a bad feeling about this. I better gather supplies fast if I'm to survive here. I can never know what could happen next.

Even from them.

Are they after me? Of course they're after me. Everyone is after me. Well, I'll show them. I'll show them all what I'm made off!! THIS PLACE IS MINE!!!
---
I'm introducing this month a brand new type of challenge - ANARCHY! In this game mode, anything goes: your goal is to survive, build what you want, and defend yourself or go on the offensive against others... or even both! Our standard gameplay rules don't apply in Kenorland this month, raiding and PvP are allowed, it's everyone for themselves!
To give you a starting point, you have four goals you can try to achieve:
Kill a player: They're out to get you, better take the initiative!
Reach level 30: Make sure you survive against the elements and others.
Place a bucket of lava: Either as a defensive measure, or against someone else...
Craft an enderchest: Can your valuables be truly safe anywhere else?
Each goal successfully completed will net you 5 Merit Points at the end of the month, for a potential of 20 points.
Unlike UHC, you won't get kicked off if you die, so you can resume your operations right away.
To note, this being a near-lawless challenge world, you don't have access to any of the regular conveniences. The only existing protections in this instance of Kenorland are spawn and the four main railways (for your convenience), everything else is a free-for-all.
Good luck!
---
At the Hunter's Lodge, the spirit of Halloween is strong. A monster mash is underway for the month, with several themed bosses to be found all over the place. Go forth on a quest to find them all!
---
While we're on the subject of Halloween, preparations are underway for a special event later this month. More information will be made available once that's ready!
As some of you already know, Mojang is doing their roughly yearly Minecraft event this Saturday, with Minecraft Live streaming at noon (Eastern time). How about we turn this into a Minecraft Day with a dash of Spider Dome in the evening?
You're invited to join us for some mad players-vs-monsters at the Spider Dome arena! See how long you can last against the madness that gets unleashed there! And get some fun mob drops in the process!
We'll start at 10pm, Eastern time, this Saturday. No science-based equipment allowed: bring your best, purely vanilla gear and see how you will do!
The various servers will be gradually updated to properly support Java 1.16.3. This will have no impact on the gameplay, but you will have to use that version to continue playing. If you're still on 1.16.2, it's time to update!
Thanks to recent improvements on Patreon's platform, I'm now able to offer two new options to you!
First, something that I've been asked about a few times: annual payments instead of monthly! This way, you can prepay for an entire year, showing your support without having to worry about having another monthly bill. Plus, you're getting 8% off the total amount, which works out to a free month! New patrons, you will find this option right under the "Join" buttons. Existing backers who want to switch, please check out this help page for the details.
Second, Europeans now have the choice to pay in Euro (€) or British Pounds (£) instead of using the US Dollar ($), giving you amounts that will be more familiar without having to deal with conversion fees. Plus, by picking one of these options, you're locking in the exchange rate, ensuring that you pay a fixed amount per month rather than something that changes slightly every time. Hopefully, this is something that some of you will appreciate! To change the currency you pay in, please check these instructions.
As a reminder, backing me on Patreon helps to cover the basic server costs plus the added advertising, which is key to bring in new players and build a healthy community. Thank you for your consideration!
Expanding our support for the Bedrock platform a step further, our resource pack is now available for its players as well!
The next time you try to connect to the server, a download will be offered to enable it. If you prefer to install it manually on Windows 10 Edition, either to play here or elsewhere, you can grab it from the resource pack page!
A few things like music discs don't work at the moment, but as with everything else, compatibility is expected to improve over time.
Minecraft 1.16.3 was released today by Mojang, and all servers have been updated to support it. Java players, you can now connect using either 1.16.2 or the new 1.16.3. Bedrock players, you're already set to go!
I'm doing something new today by introducing a first: a Creeper's Lab line of merchandise!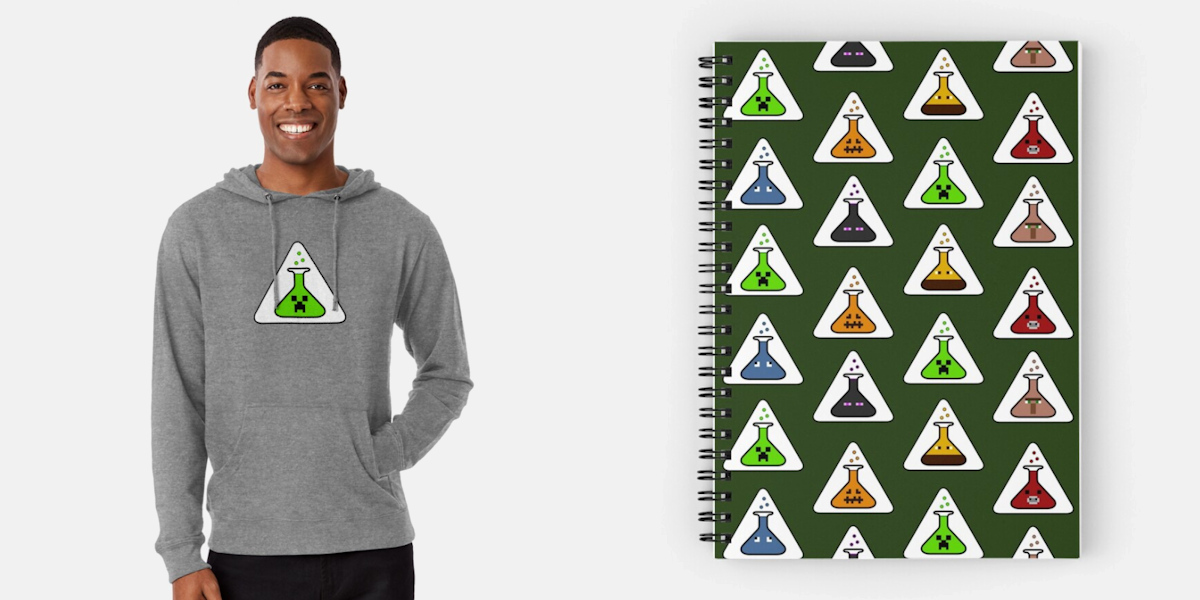 Ever wanted a shirt, a hoodie, stickers, a mug, or something else with the logo of the Creeper's Lab? Well, now you can! There's a wide array of items and styles available, and I suggest you give it a look if you think you might be interested! Every single purchase goes to support my ongoing projects.
I've made a point of ordering various items myself in the past months to sample the quality, and I must say that I'm satisfied with everything I have received. I have standards to uphold and wouldn't go for the first, cheapest option available! Plus, on many of the clothing items like the shirts and the hoodies, you can choose the fabric color to match your own preferences.
Also worth noting for international buyers, while standard shipping fees apply, there are no additional duty fees to be expected on delivery: what you see in your shopping cart will be the final amount you pay.
One notable exception in the line-up is about the face masks. I have received a request for one, so I've put a few designs up for your consideration, but I've chosen to sell these at cost as I'm not interested in making money off a global pandemic.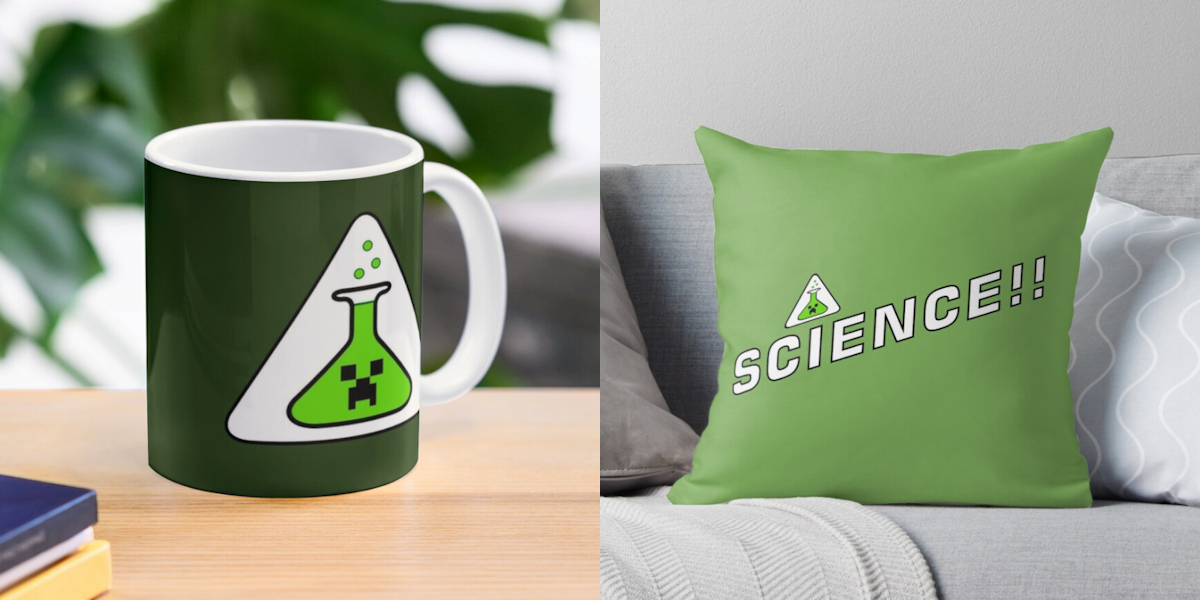 As this covers the Interordi network, there is also a selection of Interordi-branded products, should you be interested in these.
I can add new designs at will, so if there's something you want but the current designs don't quite match, get in touch and maybe I can make it work!
Go browse the shop at your leisure! Once again, any item purchase helps to support the work I do, so thank you for your consideration! The holiday season is coming up in only three months, maybe you could even find a gift idea in there...?
News archive