News
Many of you have already asked, and it's now time: the Christmas cards are back!!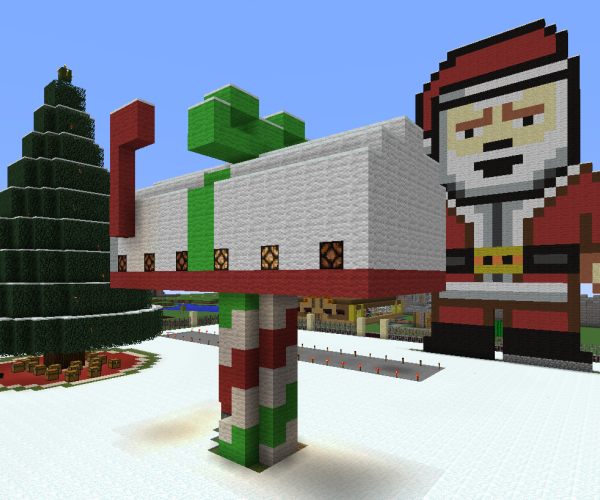 For those new to this, every year I send out a holidays card in the mail directly to you, featuring a scene from the server, and its free! All you need to do is submit your physical mailing address, wait, and you'll get one around the holidays!
You have two ways to claim yours: in Laurasia, visit the Seasonal Park (in Central, North, using the Residential Line) and find the giant mailbox represented above. Get a book, write your name and address, submit it, and you're done! Alternatively, if you don't want to go in-game, you can use
this special page
tied to the forums.
I clear the list of submitted addresses every year, so if you want one, please submit your address anew - I didn't keep it! I also have limited quantities of the cards from 2014 to 2016 still available. If you want one because you don't have it or lost your copy, don't hesitate to specify a year when you put your address in.
2 comments
WindRider739
---
Doctacosa
---
<< Previous
|
News archive
|
Next >>