News
Today marks the fourth year of me being on Patreon! I'd like to once again take a moment to publicly thank all of my patrons, past and present, for believing in what I do.
Quite a few things happened in the past year, most notably the first serious attempts at spending money on advertising. You've seen some player surges (and quite a few bans!), proving it to be an effective way to energize the community. Here's a chart on the number of active players for the last full 12 months, excluding visitors and people who join only to vanish after a few days.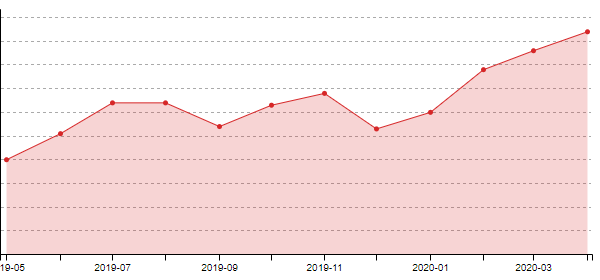 There's a clear upward trend, a good share of which can be explained through the advertising. That's a costly endeavour, but thanks to my patrons, we've been able to make it happen. More players make for a more dynamic and healthy community!
Now, I'm looking at the next steps. Advertising is costly, better server hardware might be needed eventually, and a far reaching goal of mine is to be able to do this full time! As such, I'm looking to expand on the number of supporters I have in order to reach the next level. Maybe you will be the next person to back me? :-) I put a lot of time into the Creeper's Lab every week, and I appreciate any amount of support, as low as $1 a month. In exchange, various rewards are available, including custom titles, particle trails, and monthly or yearly postcards in the mail!
To sweeten the deal, I've got something for you: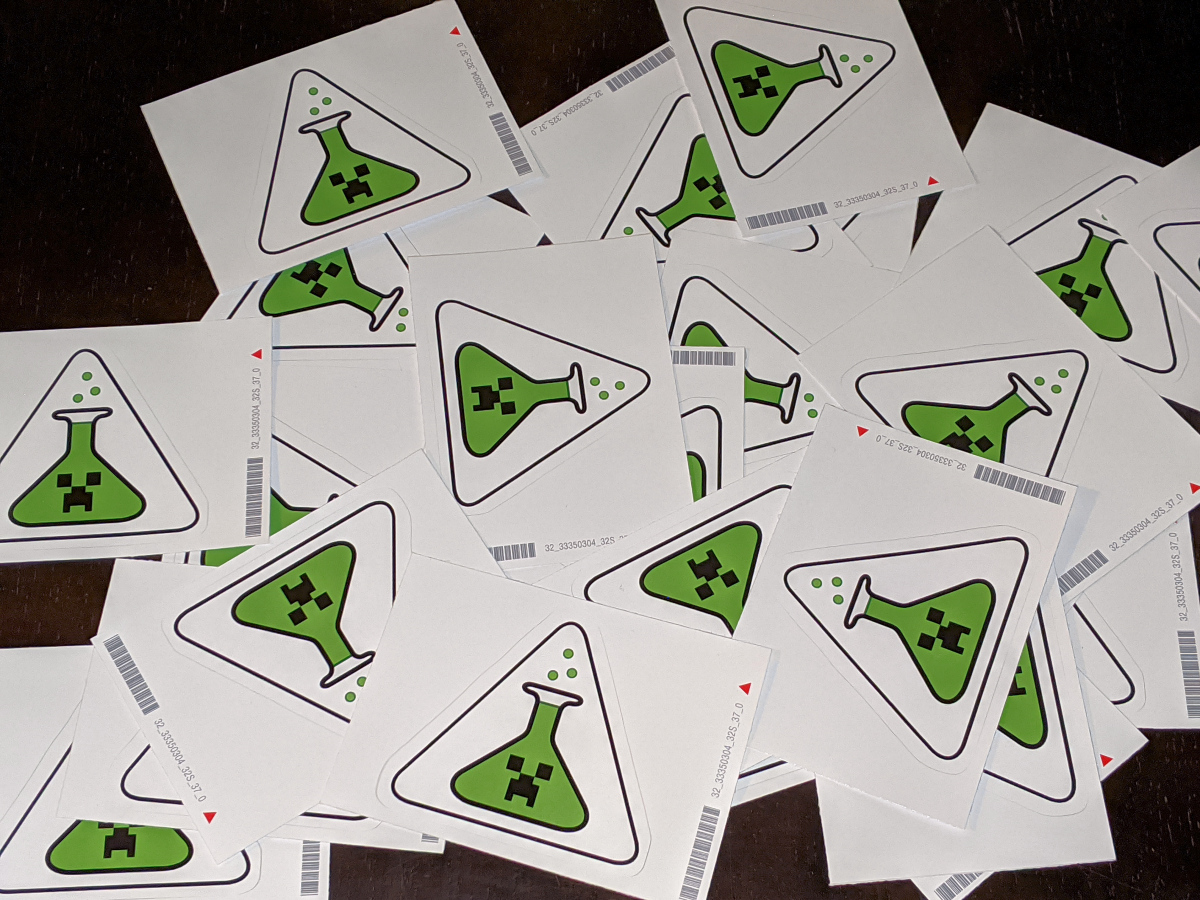 That's right, stickers with the logo of the Creeper's Lab! Anyone who chooses to back me on Patreon at $5 a month or more will be getting one of these shipped to them in early June. Additionally, should you continue for longer, that tier makes you eligible for the yearly postcard that'd be sent out at the beginning of July! Of course, anyone who's already supporting me at $5 and above and entered their address on Patreon will get one too, without having to do anything extra. :-) This is my first time making any type of physical product, and I'm excited to introduce it to you!
No, it may not be the ideal time for me to do this. At the same time, I tend to wait too long for perfect circumstances, the anniversary is today and the stability of my current work isn't guaranteed past this year, so I choose to move forward in every way I can! I understand that, given the current situation, some of you who might have wanted to support me but can't at the moment will pass. That's fine too!
You have three weeks to support me at $5 a month or more to earn that sticker plus all other usual rewards. Are you interested in getting aboard for the ride?
<< Previous
|
News archive
|
Next >>
0 comments