News
Sora is back, and he's brought goodies for you! Some of this update recaps changes done in the past several weeks; keep on reading for a brand new addition! Take it over, Sora!
---
Alright boys and girls, time for some impromptu science fun in this time of quarantine!
Firstly, there's been some rebalancing done to the Barrows in Wychwood, the Snowhead Dungeon, and the Shattered Sands dungeon for some quality of life improvements; nothing explicitly new added here, but more so to ease things along as you try and do the areas.
Within Wychwood, the 8 Barrows now have small villages linked by paths to the Castle of Famine, which then give you a nod in the right direction for finding the Barrow Trees. The Barrow Spirits can also now be found in these villages, along with shulker zones; the Spirits also now have a few new trades! The barrows themselves have been altered slightly to make re-fighting the barrow brothers a bit easier; just pop open their casket and they respawn! Speaking of Wychwood, there's more planned for these woods, keep an eye out... it's in the works....
Snowhead doesn't have a ton of new shiny changes, just mostly increases to a lot of drop rates. Normal sailing here!
Shattered Sands has seen the majority of the changes here; Crest and key drop rates have been increased for all 4 outposts, each area's Key Guardian mask can be traded in for extra shards of that particular god, extra Dormant Fragment drops have been added to each boss room, the drop rate for the Boss Shards for Telos's Door Carvings have also been increased. Telos himself has seen some major upgrades; Telos, the Warden (as well as his new friends) drop Anima Fragments, both a guaranteed drop and a chance for more drops across all of them (the Hope Nibblers included with Telos, the Warden also now have a chance at dropping Dormant Fragments), there's also three new paths for Telos's second fight, Enraged 100%, Enraged 500%, and Enraged 1000%. 100% is the unaltered Enraged fight that's long been there, while 500% increase both in difficulty and in drop rate for Anima and the Dormant Weapons. We've heard your pleas for mercy, know now that we are benevolent in our tortures!
More importantly, a new sub-area has opened inside (under?) Shoals of the Departed for you folks with the Elder Artifact - The Mirror, and nothing but time on your hands, The Realm of Darkness! I'll say little else on this, but I'm sure anyone can figure out what treasure awaits them here, by checking out the topics on our new Resources Forum!
Jump down this hole and have some fun.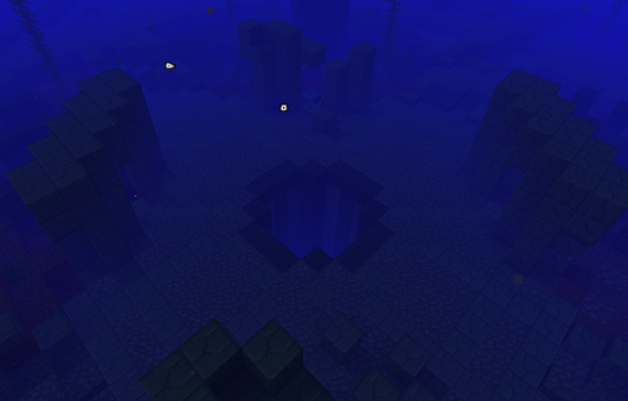 0 comments
<< Previous
|
News archive
|
Next >>