News
New month, new goals and new surprises. We've got a lot for you, so read on for the details!


Advent calendar

MediaKlepto and Twixxi_, with the help of some others, have prepared an advent calendar for you! The concept is simple: go there, get a gift, and you can do so every day starting today up until Christmas! That's 25 potential days of gifts, including useful goodies and decorative items. They'll get rotated every day at around midnight, Eastern time, so don't miss out!

This is located in Central's Seasonal Park. From Grand Central Station, in the basement, use the Residential Line until you're next to the snowy park. Alternatively, walk West from the station, passing in front of the Community Centre then following that path to the North.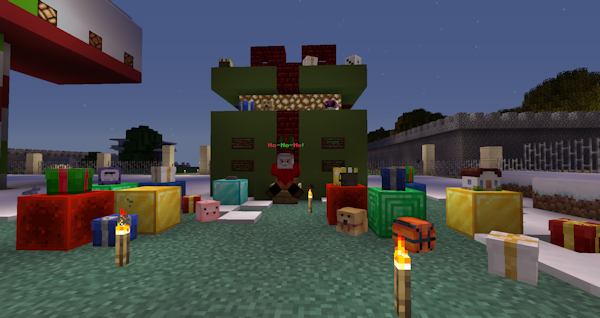 Christmas cards
The Christmas cards are back for a seventh year in a row! Visit the giant mailbox, submit your mail address, and get a signed Christmas card from me in the mail! I'm sending these worldwide. Please make sure to submit your address soon, as I have a limited amount of them available. You can also request an additional card from a past year, as I have limited stock of the issues 2014 to 2018 cards available. Include that mention with your address if you want it!
The giant mailbox is located right next to the advent calendar, once again in Central.
Alternatively, you can use
this special page on the forums
to submit your address. Why would you do that, though, and risk missing out on the advent content?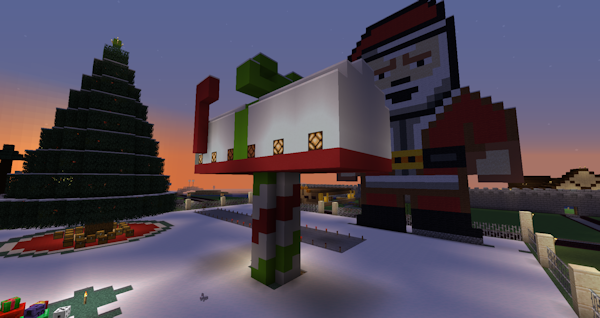 New challenge: snowy UHC!
After last month's randomizer, we're back with something a bit more typical in the form of a new UHC map. This time, the cold weather has swept through the place. Make sure you don't freeze!
Note that, since that game mode is different from how the other servers are managed (notably, griefing is allowed and PvP is often on), it's now accessible only to registered players.
Raid boss update: Santa is baaaaaack!
Santa isn't only busy preparing toys and handing out the goodies at the advent calendar, he's also all warmed up and ready to beat you up, with his elves in tow! To exchange politely with them (read here: beat them up), visit the Hunter's Lodge!
<< Previous
|
News archive
|
Next >>
0 comments