News
Last month, I asked you to vote for what you considered to be the Seven Wonders of the Creeper's Lab. I've compiled the results and generated a brand new, wallpaper-sized render for each area. While many had been pictured before, I decided to look at them again with what I've learned of the process over time. Here they are, in alphabetical order - your Seven Wonders!


Byzantium - Map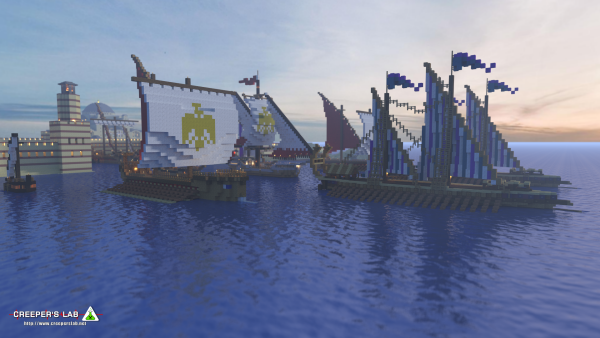 Anonymous_SoFar's largest creation yet, the city of Byzantium is modeled after the roman and byzantine eras. It's still very much a work in progress, but the scale of the completed builds already make it a must-see. 1:1 or bust!
Mushroom Kingdom
-
Map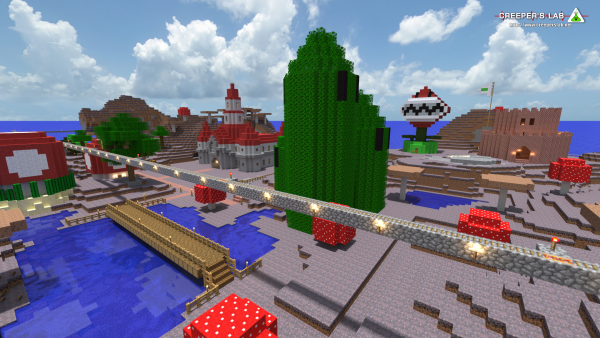 The Mushroom Kingdom was mostly built by WindRider739, Sphenicus and I. You could almost picture goombas walking on the ground along with multiple ? boxes floating the air!
Orist's Tower
-
Map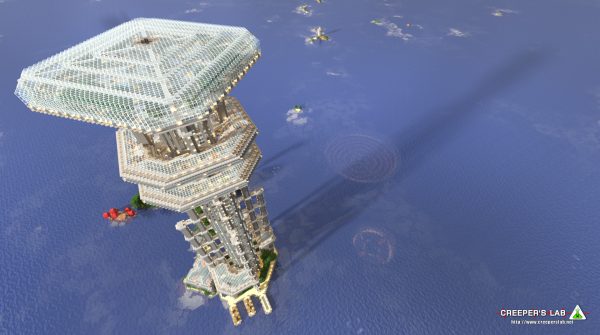 As its name indicates, Orist's Tower was built by none other than Orist501. The earliest example of large-scale buildings on the server, this one still retains its place as many people's favorite. You can see through the water some of the connected underground rooms.
Sanctum
-
Map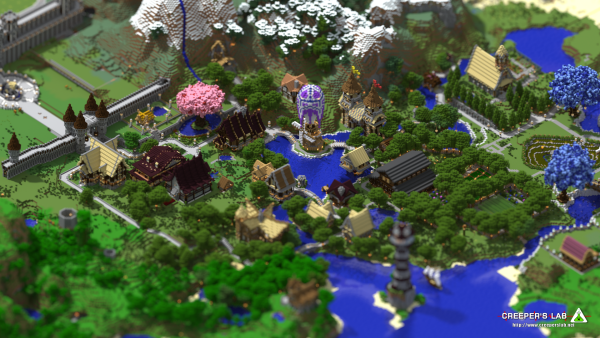 To the surprise of nobody, the entire city of Sanctum made the list. Originally started by a half-dozen players from Team9000, this place is mostly handled by Kagato nowadays. It's still expanding, too!
Statue of Azarand
-
Map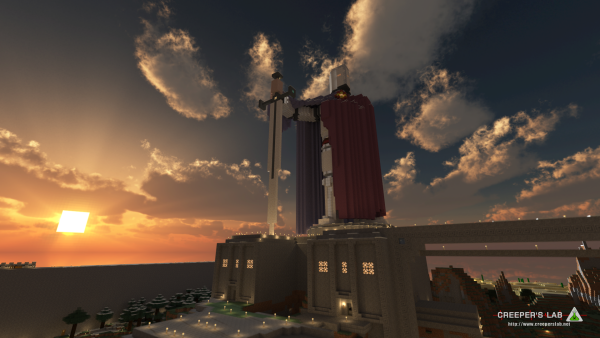 Exodio created a large statue overlooking his large domain. It can be easily seen from the main Western line, and is best visited during in-game mornings!
Taj Mahal
-
Map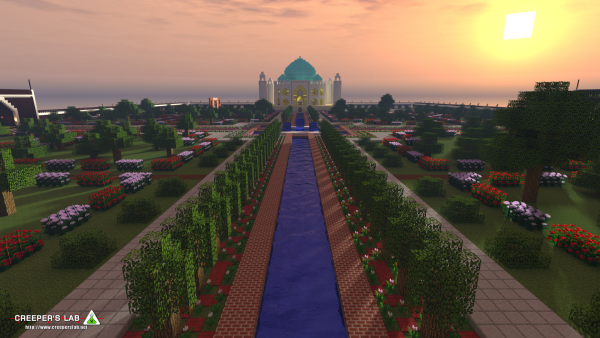 This full reproduction of the Taj Mahal and its gardens was built by WindRider739. It was meant to be a display of his wealth at the time: the main building is mostly composed of absurd amounts of quartz, gold and diamonds earned through hours upon hours of gameplay.
Tower of the Gods and Spire of the Fallen
-
Map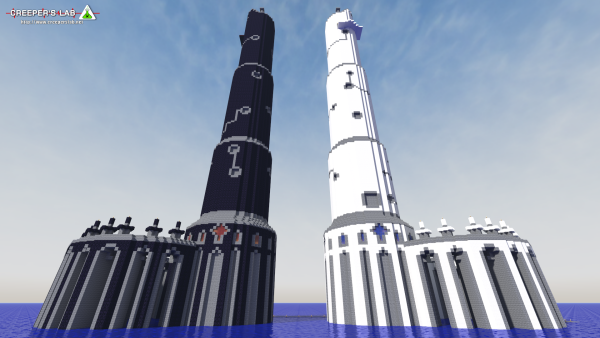 The Tower of the Gods, in white, is Skreelink's reproduction of a notable building from The Legend of Zelda: Wind Waker. Its dark counterpart, the Spire of the Fallen, was later added as a what-if counterpart.
Please don't hesitate to offer a correction if any of the above information is incorrect.
Now, let's see what you people can create in the upcoming five years. :-)
5 comments
Coneva
---
doorgunnerjgs
---
Doctacosa
---
kagato
---
Exodio
---
<< Previous
|
News archive
|
Next >>