News
The goal of the event was simple: rush in a labyrinth, trade an item with a villager, and get out. The difficulty level was raised by the presence of darkness, several mobs, and even fake villagers that'd go and attack the contestants.

A bonus goal involved finding a single piece of wool placed on the maze's floor and shout its color as soon as possible. All objectives were reached! Afterwards, several of the players moved on to a fighting session in the Spider Dome. The following players won prizes:

First place: xLordItachix, who won 100 levels
Second place: Toad_, who earned 10 lapis blocks
Third place: UnknownEntity634, who got 32 packed ice blocks
Bonus: Kagato, with a stack of cookies!

Thanks to everyone who participated, and to Skreelink for co-hosting another successful event!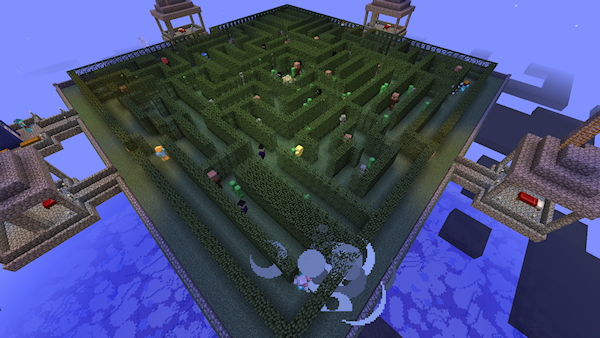 0 comments
<< Previous
|
News archive
|
Next >>