News
Some of you have said recently that we were overdue for another building contest. As luck would have it, I've been gearing up for one, and it's now time to get started!

This time, we're building BRIDGES! I've reserved a large area over water, where everyone will be free to show their skills in allowing people to cross from one side to the other!


Rules

The contest area has several pillars and platforms already in place. Your goal is to link two platforms, in a North-South direction, with a bridge that can be traversed. How said bridge can be crossed is up to you: pedestrian, road, rail bridges are all allowed. The path can go up and down (and sideways!) if you want, as long as both ends of the path proper are level with the platforms at each end. You can't add anything to or on the platform, or build above or below then. Your bridge's main span can be wider than the platforms and you won't be penalized.

Multiple lots are available, with two different lengths: 100 and 200 blocks. You can choose either size, based on your ideas and building materials available - both will be judged the same. When looking at the middle of a building platform, you can extend to the left or right up to 20 blocks, giving you a maximum of 20 + 20 + 1 = 41 blocks wide to work with. You can build as high or low as you want.

UPDATE: I made a mistake building the second set of 200-long lots (the ones further away from the portal) and they're actually 199 blocks long. This will not affect your score.

To confirm your building location, you can look at the map of the area.

To claim a space and mark your entry, you must place a sign on the Southern end of your bridge.

The contest begins NOW and ends at the end of the month, 30 June, at 23:59 Eastern time. This gives you three weeks to design and build something that'll impress others!


Location

Easy: from Central, take the North Nether line toward Sanctum. Disembark at the second substation, String Theory, and go through that station's Nether portal. Cross the small bridge, and you're there! All building spots are located over water. If more spots are required, I'll add them as needed.

If you fall down into the water, all of the pillars marking the ends of each lot have ladders built inside them for a quick trip back up. Remember, the waters aren't as tame as they used to be!


Prizes

The top three winners will each earn the following amount of Merit Points:
First place: 50 points
Second place: 30 points
Third place: 15 points
Everyone else who participates will get 1 as well.

This, along with this month's UHC challenge, is your last chance to gather Merit Points in this cycle. Gather them for perks like limited flight and XP bonuses, or win the chance to score prizes like Lego kits, Minecraft plushes and more!


Additionally, I'd like to have two extra judges to help me rate the multiple entries. Please get in touch with me if you're interested!

Have fun!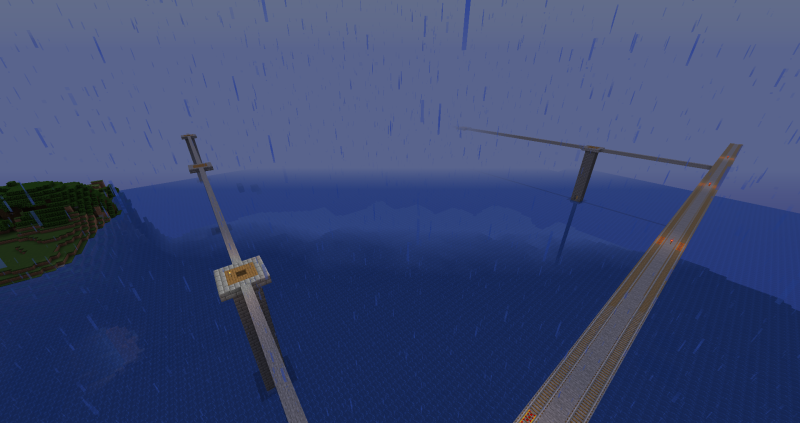 << Previous
|
News archive
|
Next >>
0 comments