News
It's time for the next seasonal event!

This time, I'm not giving you a theme: I'm handing you a setting! You're getting an island to build on, located in an ocean. What will do you do with it? Put together a survivor's shack? Make a vacation resort? Rise an observation post? That's up to you!

We're going back to the world of the first seasonal event (the sand castles), although your inventory and position have been wiped - we're starting fresh! The map is available right here.


Rules

To keep things fair for everyone, all players are getting identical islands. 25 of these are being made available, so be sure to score one early to have a building position of your own!

Teams are welcomed - in that case, all participants in a group will share a single island. Said island is owned from bedrock to sky limit; the building area consists of a square of 90x90 blocks centered on your starting position. Everything within belongs to you! These are the only blocks that are available to be used, too: the rest of the world is locked away, so you must make do with your local area. Everything is done in survival mode. To make things easier due to the lack of obvious food sources, hunger will automatically regenerate.

Entries will be judged based on the quality of the build and creativity with how well the players can use their ideas to create something interesting.

The contest begins NOW and ends on June 30th, at 23:59 Eastern time.


Location

From Laurasia's Central, visit the TransHub and enter the "Seasonal" portal. You'll be dropped in front of 25 teleporters. Before you hit any buttons, remove a free sign (marked with "Island X", where X goes from 1 to 25), replace it with your name, then hit the button. Note that the trip is one-way: there's no coming back!


Prizes

As with previous seasonal events, the top three winners will earn 50, 30 and 15 Merit Points respectively. Everyone who participates will get 1 as well. To sweeten the deal, the winner will receive a fine selection of pickaxes and shovels to speed up their digging efforts.

This is the last event before the prizes get distributed, and no one has a crushing lead, so this is your chance to score! If you need a reminder of what's at stake, last December's update samples some of the prizes.

Once this last event is over, names will be drawn depending on the amount of points gathered over the last year: having more points increases your chance of winning one of several prizes!


Additionally, once again I'll be needing two judges to help me rate the multiple entries. Please get in touch with me if you're interested!

Good luck to everyone!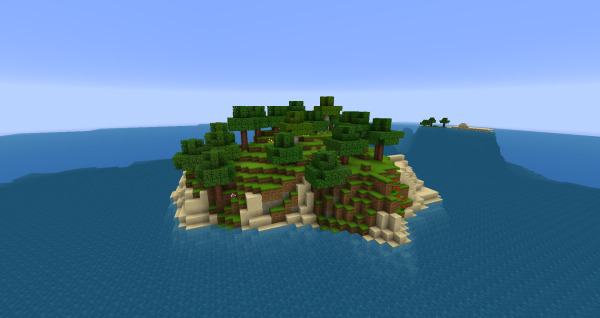 << Previous
|
News archive
|
Next >>
2 comments
kagato
---
Exodio
---