News
This month's UHC map is a bit different than the previous ones: I've decided to incorporate the Race Away component from last June's competition for a mixed challenge of hardcore survival and running!

As in the last race, the Nether has been completely disabled. As a result, only two of the normal UHC targets are reachable, each worth 5 Merit Points:
- Crafting a bookshelf
- Crafting an enchantment table

The additional goal this time around will be to make the most distance as possible from the starting point alongside the X axis. The top three players who reach the highest X value will earn an additional 10 points each. Any deaths will send you back to the beginning AND kick you out of Kenorland for 7 days, so I suggest you thread very carefully. This world will show you no mercy! Whatever highest X value you reach during the month will be used, even if you die and fall behind.

A strict world border has been put in place to keep you between -200 and 200 on the Z axis. Trying to cross that threshold will bounce you back a few blocks, potentially landing you in a precarious position. I suggest you keep that in mind.

Oh, and by the way. The floor is lava.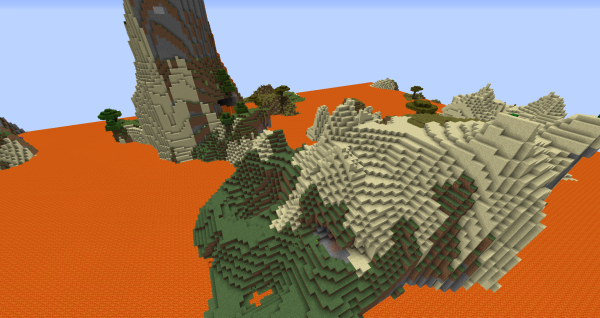 Good luck!
1 comment
FerrousGurw
---
<< Previous
|
News archive
|
Next >>